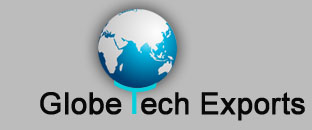 Products
CASTINGS:
Globe Tech Exports primarily deals in Investment (Lost Wax) castings and shell mold castings. We have excellent facilities in association with Castech Foundries Pvt. Ltd. for production of all types of Investment castings and shell mold castings. The investment castings can be developed in stainless steel grades like CF 3M, CF8M, CA6 NM and also materials like Monel, Hastalloy etc. The industries using our castings range from Pump and Valve industry to instrumentation, automotive and general engineering industries.
We also work very closely with other foundries which can make steel castings up to 10 MT per piece and Iron castings up to 18-20 MT per piece. The foundries have excellent machining facilities which can deliver proof machined or finish machined products to the end users. We have supplied large crusher and mining castings for years to customers in USA.
Globe Tech Exports has also supplied critical machined and polished Stainless steel castings to a very large and quality conscious customer (Trinity Industries Ltd). The final polish in these parts was very critical and even a small scratch or pin point defect was cause for rejection.
There are many factors in selecting Castings:
Alloy and Steel Casting
Valves Crusher Castings
Investment Castings
Shell Molded Castings
Iron and Ductile Iron Castings.
Mining
Gear Wheel
Cross Beam
Linner Plate
Dragline Bucket
Sigma Line Pan
Power Plants
Valve Components
Rotor Hub
Grinding Ring / Balls
Pump Casing
Bearing Housing/ Rollers
Journal opening frame/ Cover
Support Rollers
Cross Beam
Cement
Mill Head
Girth Gear
Kiln Tyre
Kiln Support Rollers
Linner Plate
Gringing Ball
Gear Wheel
Bearing Housing
Support Rollers