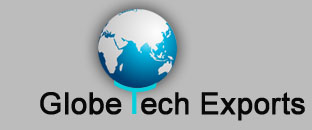 About Us
COMPANY PROFILE
: Globe Tech Exports began its operations in 1995 as the Buying Agents for a large US based trading company buying castings and forgings from China and India.
Globe Tech Exports successfully arranged and managed export of between US $ 3 to 5 Million every year till 2001.
Globe Tech Exports in the meantime became part of a group of five companies with manufacturing facilities in various fields like:
Pressings and small assemblies
Forgings and machined parts
All companies have cross holdings for ownership and Globe Tech Exports acts as the exporting arm of these manufacturing facilities.
MANAGEMENT
: GLOBE TECH EXPORTS is being managed by
Mr. Charanjit Singh
who has over 20 years experience in export of engineering goods and he is ably supported by a team of commercial and technical staff.