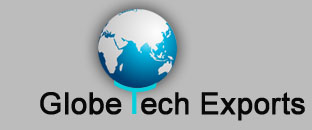 CLIENTELE
GLOBE TECH EXPORTS supplying the products to Automotive Customers, Stone Crusher Manufactures, fook lift Attachments, Builders Hardware Whole sellers.

GLOBE TECH EXPORTS' Products export to USA, UK, Australia, Netherlands and Spain.
GLOBE TECH EXPORTS's customers in the past and present include:
Cascade Corporation in USA.
Speedway Corporation, USA.
Dana Corporation in UK and Europe.
PSS Ltd of UK.
Martin Rea Corporation in Netherlands and UK.
Unipart Eberspacher Exhaust Systems Ltd, UK.
Jim Lawrence Traditional Ironwork, UK.
Teleflex Morse Ltd, UK.
TJM Products Pty Ltd, Australia.
Ferra Engineering, Australia.